ADVANCE EQUIPMENTS
Milling is the process of removing material from a solid block to create a finished or semi-finished shape. The process is guided by your CAD file, optimized to create a physical copy of your digital design.

* Rapid Turnaround
Using the latest CNC machines, KamiKawa produces highly accurate, quick turn parts in as fast as 1 day. We also instantly quote CNC machined parts, cutting days off of your RFQ process.
* High Precision Tolerances
Offers high-precision tolerances ranging from +/-0.001″ – 0.005″, depending on customer specs. We are the experts in making parts that are truly custom and ready to use.
* Scalability
CNC Machining is perfect for prototyping and production production parts. Xometry's massive scale can help you scale up from testing phase to production runs of 100,000 parts of more.
* Material Selection
Choose from over 50 metal and plastic materials. CNC Machining offers a wide variety of certified materials.
3-axis CNC milling. It is often used for the processing of general mechanical parts. For slightly complicated parts, auxiliary fixtures are required to complete the processing. The processing efficiency is average, and the processing cost is relatively cheap.
4-axis CNC milling. It is often used in the processing of a complex mechanical part. By adding a linkage device to a 3-axis CNC machine, 3+1-axis parts processing can be realized. Its machining efficiency and machining accuracy far exceed 3-axis CNC milling.

Generally complex parts can be easily completed without adding clamping, because the processing efficiency is improved, and the processing cost is almost the same as that of 3-axis CNC milling.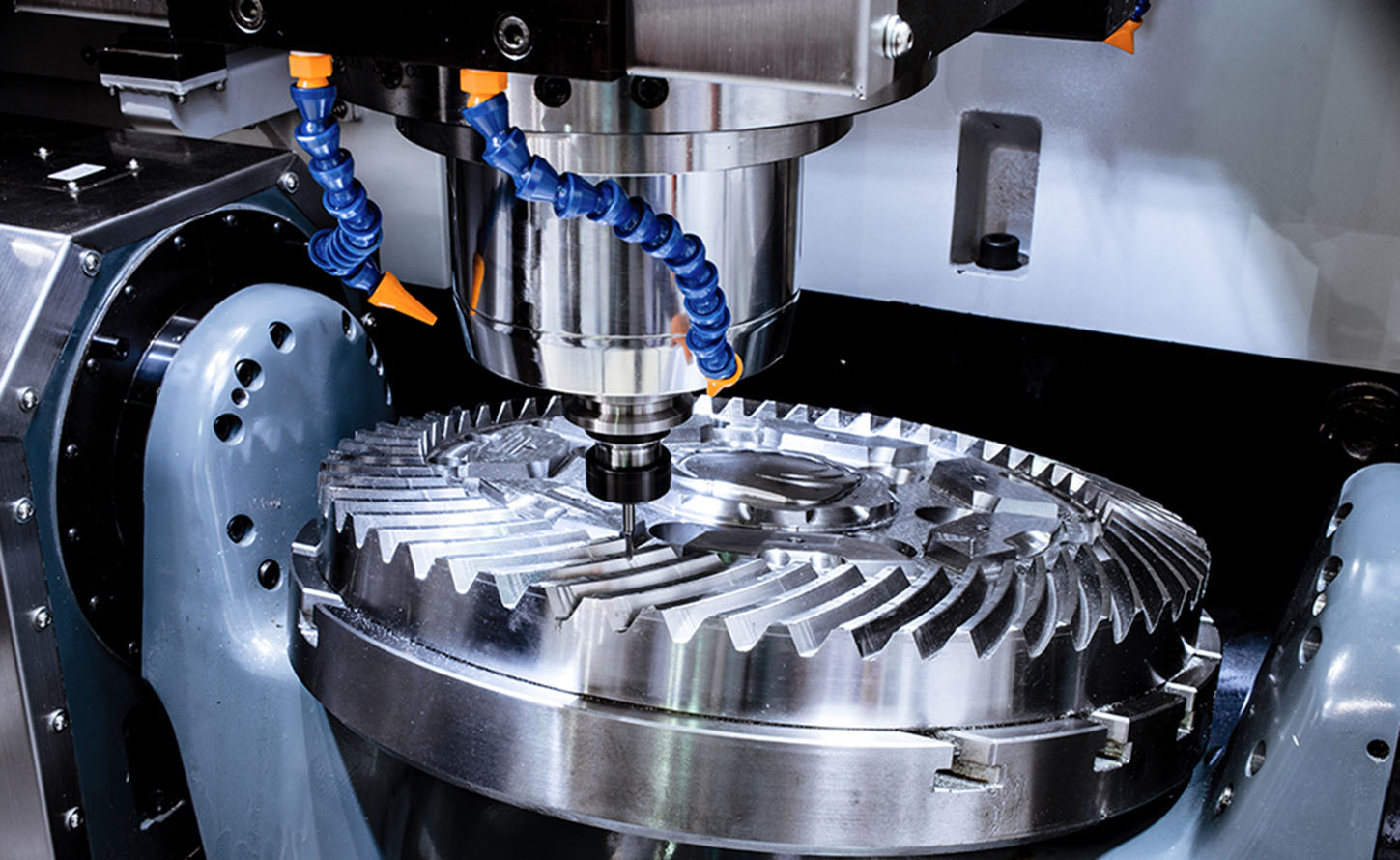 Advantages of 5-axis CNC milling: 5-axis CNC milling is often used for high-precision mechanical parts that require curved surface processing, and its processing capacity cannot be completed by 3-axis and 4-axis CNC machine tools. Its processing efficiency and processing accuracy far exceed 3-axis machines and 4-axis machines.

For more demanding parts, 5-axis CNC machine tools have more advantages. The overall accuracy of the machined parts can reach ±0.003mm, Ra<0.2um. As 5-axis CNC equipment is expensive, the cost of processed parts is relatively high.
What is CNC turning?
The Basics Of CNC Lathes
CNC lathe machines, also called live tooling lathes, are ideal for cutting any symmetrical cylindrical or spherical parts. Characteristically, a lathe spins a workpiece on a vertical or horizontal axis, while a fixed shaping instrument moves around it on a more or less linear path. The act of cutting a workpiece on a CNC lathe is called turning.
How CNC Turning Works

CNC lathes use a subtractive method to create the desired shape. With the G-Code created, a blank bar of stock material is loaded into the chuck of the lathe's spindle. The chuck holds the workpiece in place while the spindle spins. When the spindle is up to speed, a stationary cutting tool is brought into contact with the workpiece to remove material until the desired geometry is achieved.
There are many operations that can be performed on a live tooling lathe, including facing, threading, knurling, drilling, boring, reaming, and taper turning. Different operations require tool changes and can increase cost and set-up time.
When all machining operations are completed, the part is cut from the stock for further post-processing. The CNC lathe is then ready to repeat the operation with little-to-no set-up time in between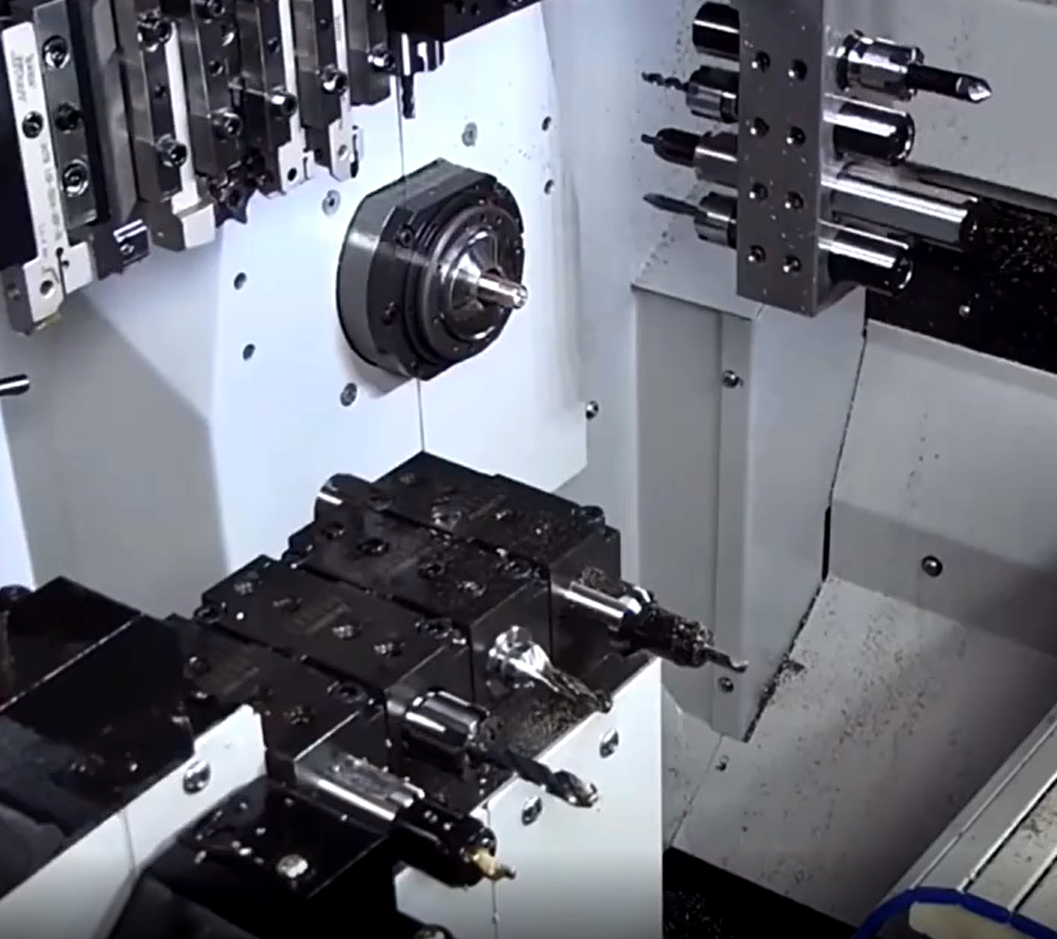 Advantages of Swiss CNC lathes: It can process extremely complex turning-milling composite parts, and its processing capacity is unmatched by traditional CNC lathes, up to 9-axis linkage.

For extremely demanding special-shaped shafts, the advantages of Swiss CNC lathes are more obvious. In addition to turning, traditional CNC lathes cannot directly complete milling processing, while Swiss lathes are not restricted by processing requirements. The overall accuracy of the processed parts can reach ±0.005mm, Ra<0.2um. Due to the high processing efficiency of Swiss lathes, the cost of parts processing is relatively cheap.
CNC turning, CNC machining service
The company has 55 sets of 3-axis, 4-axis, 5-axis and 6-axis 9-axis (Switzerland) CNC turning equipment. According to the customer's product process requirements, different numerical control processing equipment can be used to manufacture products of different processes.

The higher the number of axes, the more complex the manufacturing process of the product is targeted by the numerical control equipment, and the overall accuracy of the product can be up to ±0.005mm, but the processing cost will be relatively high.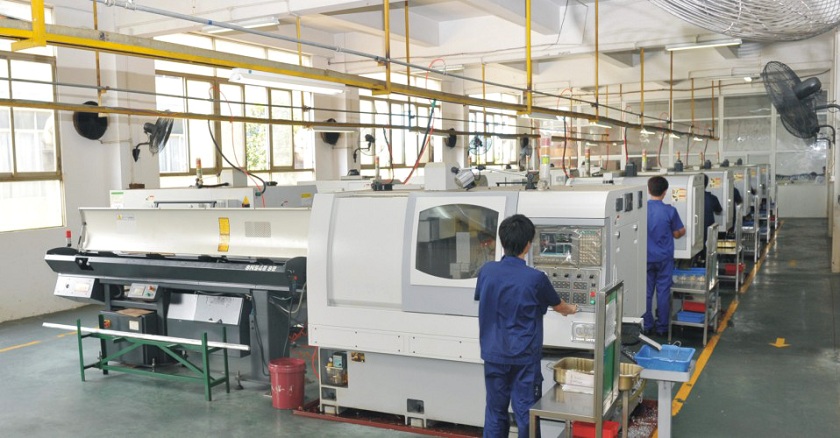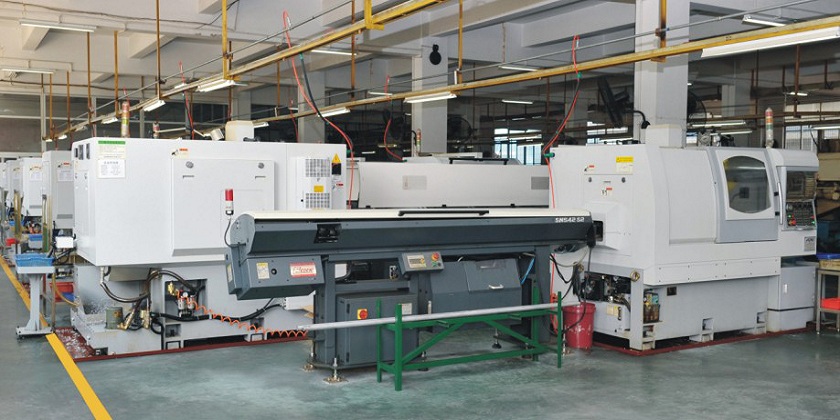 Message
If you have any suggestions or question for us.Please contact us.